Lip and Tongue Tie Dentist – Coppell, TX
Improving Your Child's Oral Function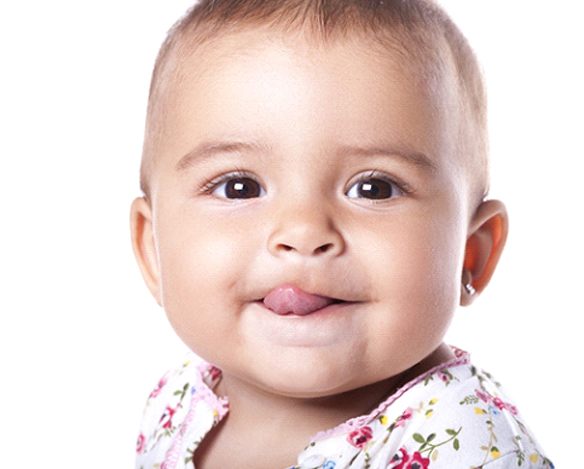 While it is not uncommon for your child to have a lip and/or tongue-tie at birth, it can pose a serious problem if left untreated. From difficulties nursing as an infant to speech impediments as a child to potential tooth or jaw displacement as a teen or adult, it is important that you take the appropriate steps to see someone who can easily address the problem. Fortunately, Dr. Melissa Rozas is a lip and tongue tie dentist in Coppell, TX, who uses a simple and easy procedure known as a frenectomy to release these bands of tissue and give your child's lip and tongue the mobility they need. If you want to learn more about the process or when this type of procedure is necessary, contact us today.
What Is a Frenectomy?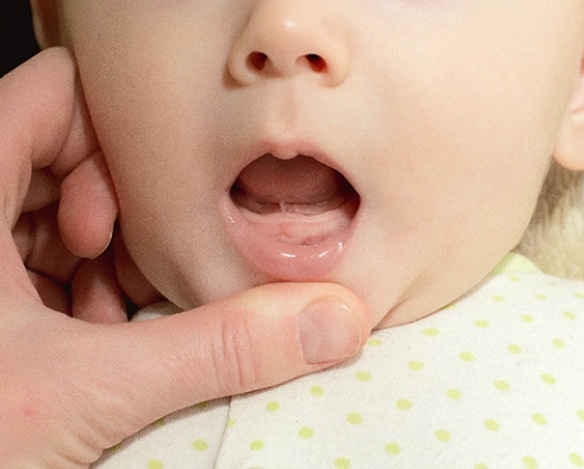 This is a procedure that is used to remove the small band of tissue located beneath the upper gums or underneath your child's tongue. Although not all patients require this type of treatment, children whose bands are short can restrict their oral functioning, making it difficult to breastfeed, speak, and even eat solid foods later on.
Because there are two bands of tissue known as the frenums that exist within the mouth, there are technically two types of frenectomies: a lingual and a maxillary frenectomy.
The first (lingual) addresses the band of tissue located underneath the tongue that connects to the floor of the mouth. Should it be too short or too thick, a child may overcompensate for their lack of tongue mobility by repositioning their jaw, which leads to future orthodontic problems.
The second (maxillary) refers to the tissue underneath the upper gums that is connected to the front teeth. Also known as a lip tie, your baby may experience problems if the band is too large or too tight. From inhibiting your child's ability to curl their lip to properly breastfeed to the potential gap that can form between their two front teeth as they age, it is best to have a frenectomy before problems worsen.
When is a Frenectomy Necessary?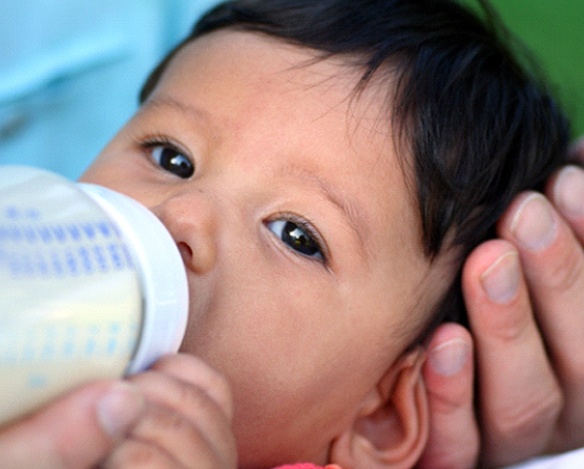 Although a frenectomy is not a required treatment or procedure, it can become a necessary one if your child begins to experience any of the following:
Problems latching to the breast while attempting to nurse
Difficulty feeding from a bottle
Problems with excessive gas
Your baby's attempts at nursing are prolonged
Acid reflux or frequent spit up
Poor weight gain
While the decision is yours as to whether you choose to allow your child to undergo a frenectomy, there are problems that can develop over time that will result in timely and costly procedures (i.e. orthodontics).
One of the many reasons a frenectomy is becoming a more popular solution among parents is because it is considered to be one of the safest, most effective ways to help babies improve their oral function. Dr. Rozas and her team will assess your child's needs and go over all the necessary steps and information to help you make a well-informed decision.
Depending on the age of your child, one visit is all that is required when performing a frenectomy on an infant. Should you inquire about a frenectomy for your child or teen, it may take additional time to stretch and strengthen the muscles in and around the bands before moving forward with the procedure.
No matter when you choose for your child to undergo a frenectomy, the process remains the same. We use a CO2 laser known as a Light Scapel to quickly release the bands of tissue. Dr. Rozas uses this device because of its ability to minimize bleeding and make it possible for patients to resume normal activity afterward. This makes the Light Scapel a true state-of-art laser.