Fluoride Treatment – Coppell, TX
Promote Cavity-Free Smiles
Are you looking for a way to better protect your child's teeth? Dr. Melissa Rozas is a board-certified pediatric dentist in Coppell who believes in the power of fluoride! Not only will you find this natural mineral in most toothpaste brands as well as in your city tap water, but it can be used as a separate treatment to minimize the risk of tooth decay and help strengthen tooth enamel. With controlled fluoride use and exposure, your child's smile can remain cavity-free for years. If you would like to learn more about how we use fluoride in our dental office, please feel free to review the information below and call us to schedule an appointment to learn more about fluoride treatment in Coppell, TX.
Why Choose Dr. Melissa Rozas for Fluoride Treatment?
Rozas is board-certified and has many years of experience
A kid-friendly atmosphere that promotes fun and excitement
Children of all ages welcome
Who Can Benefit From Fluoride Treatments?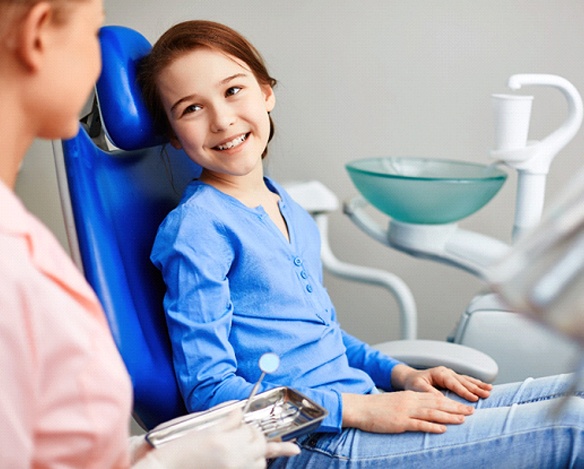 Both children and adults can benefit from receiving fluoride. However, in cavity-prove little ones, these additional treatments can make a big difference in keeping young smiles healthy and ready for permanent tooth eruption later on.
Some of the most common benefits associated with fluoride treatments include:
Its ability to fight off tooth decay and cavity formation
Its ability to strengthen tooth enamel and minimize the potential for damaged teeth over the years (i.e., chips, breaks, fractures)
It is completed during a regular checkup and cleaning, so you don't need to schedule a separate appointment
It only takes a few minutes to apply and is completely painless
How Do Fluoride Treatments Work?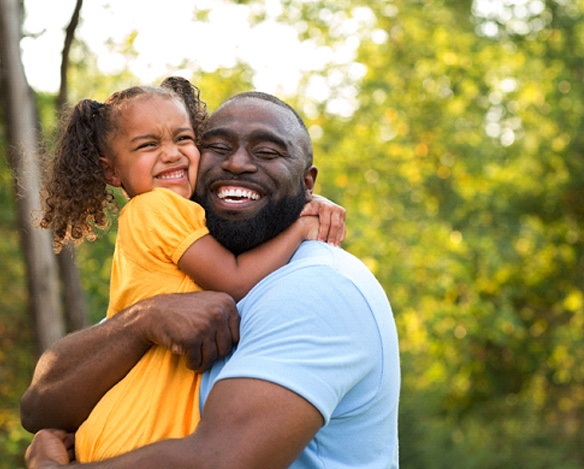 The process of receiving fluoride is quick and easy. When bringing your child in for a regular dental checkup and cleaning, we will ask if you would like fluoride to be applied to their pearly whites. As long as you agree to the treatment, we will incorporate it at the end of their visit.
Once your child's teeth are checked and cleaned, a member of our team will apply fluoride to the front surface of each tooth. Wiping away any excess, your little one will be better protected between appointments.
After the fluoride is applied, it is best to have your child wait at least half an hour before eating or drinking. This will allow the fluoride to penetrate the tooth enamel and create a barrier against any harmful particles or bacteria that might try to negatively impact their smile.
Although these treatments are meant to create a shield against bad bacteria, you cannot neglect proper oral hygiene at home. Making sure your child is continuing to use fluoride toothpaste when brushing is important; however, too much can lead to fluorosis. Monitoring your child's brushing technique and making sure they do not ingest too much fluoride is important, especially at an age when it's difficult for them to spit.
Also, be mindful of their eating habits, providing healthier alternatives as opposed to sugars and starches that can raise their risk for cavities.