Lip & Tongue-Ties (Frenectomies) – Coppell, TX
Giving Them the Best Start
Your child's ability to breastfeed, speak, and eat solid foods can all be impaired by a small string that connects their tongue to the floor of the mouth. This tissue is called a lingual frenum and it can restrict (tongue-tie) the tongue's range of motion and makes simple functions much more challenging. Many babies and children suffer from the inability to nurse, eat, speak, or breathe properly due to a tongue restriction. Dr. Rozas and Dr. Compton have the training and skills to diagnose and treat this problem to ensure your child's long-term well-being. In fact, we are so passionate about this issue that we will soon be opening the North Texas Tongue Tie Center right here in our dental office! Learn more about treatments for lip and tongue-ties (frenectomies) in Coppel, TX before visiting us at Melissa Rozas DDS and Associates.


Why Choose Melissa Rozas, DDS & Associates for Lip & Tongue-Ties (Frenectomies)?
Light Scalpel C02 Laser for Frenectomies
Infants, Children, and Teens Welcome
Laser-Certified/Board-Certified Pediatric Dentists
Lip & Tongue-Ties Explained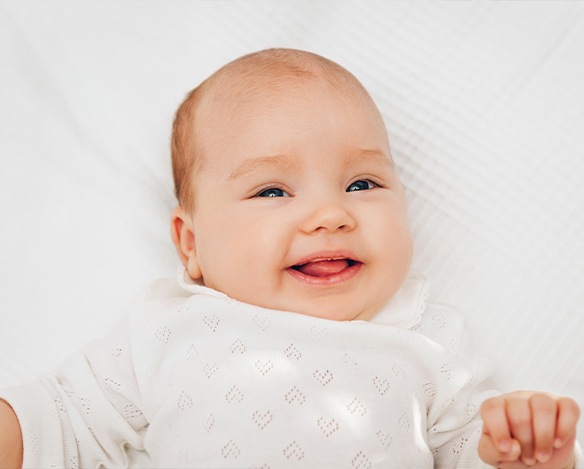 Have you ever noticed the small bit of tissue that attaches the upper or lower lips to the gums or the tongue to the floor of the mouth? This thin portion of tissue is known as the frenum. Technically, these thin tissues exist in many areas of the body and in the case of the mouth, are designed to support the lips and tongue as well as aid in limiting movement of these oral structures. Nursing babies with tongue or lip ties can be difficult or impossible. We want you and your baby to have success when it comes to feedings and we want your baby to thrive. Do you have questions or concerns? If so, please call us for an appointment!
How Does the Procedure Work?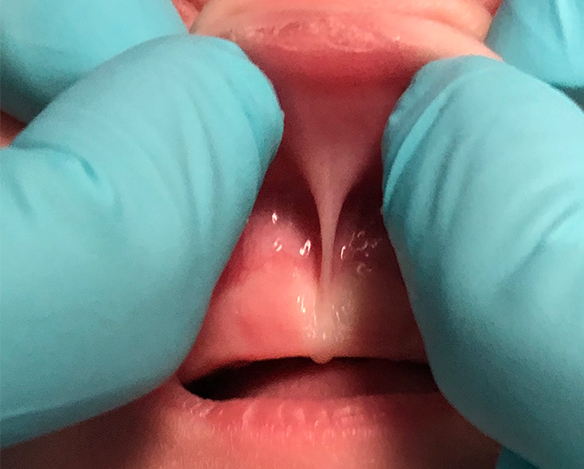 When the lingual frenum or the frenum that connects the upper lip to the jaw is too restrictive or too large, we perform a frenectomy. We can assess your child's need for a frenectomy and review the procedure with you. In babies, this may be performed the same day. In older children or teens, we may need to work with your child in stretching and strengthening the supporting muscles prior to the procedure.
In our dental office, we use a CO2 laser called the Light Scalpel, which is a state of the art laser. Some benefits of the Light Scalpel include:
Little to no bleeding
No downtime
Easier latching and breastfeeding
Less sensitive gag reflex
Sleep-Related Breathing Disorders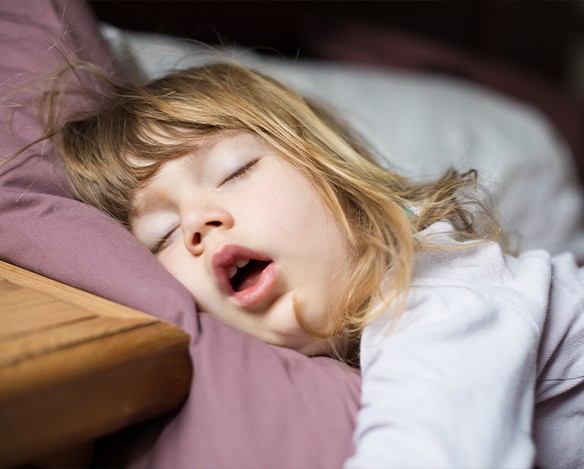 The American Dental Association and the American Academy of Pediatric Dentistry recognizes that pediatric dentists are in a unique position to identify those children at greatest risks for Sleep-Related Breathing Disorders (SRBD) and Obstructive Sleep Apnea (OSA). For instance, does your child seem well-rested? Do they snore daily? Are they exhibiting problems at school? Is bedwetting still an issue? If your child experiences any of these symptoms, we encourage you to click on the link below to take the Pediatric Sleep Questionnaire (PSQ). You can print and fill this out and bring it with you to your child's examination appointment. Based on your child's clinical findings and their PSQ score, Dr. Rozas and her associates will give you more information regarding your child's risk for SRBD and OSA.
Fill Out Our Patient Sleep Questionnaire
Take Our Tongue-Tie Quiz
Not sure if your child needs to have a tongue-tie or lip-tie in the near future? Take the quiz below. If you answer yes to one or more of these questions, Give us a call to help your child get the care that they need!