Pediatric Dental Services – Coppell, TX
Optimal Oral Health
Is Our Goal
Our goal is to help your child as they grow from newborns to children to teens and on to adults. The oral cavity and its supporting structures change dramatically both in form and in function. We strive to give parents the best recommendations to prevent and treat any oral issues that may develop during this time. This would include evaluation and treatment of teeth, malocclusions, airway issues, speech and tongue restrictions and pathology of oral structures. Wellness and prevention are at the forefront of our pediatric dental services in Coppell, TX, working with parents to ensure their child has a healthy and happy smile!
Choosing a Board-Certified Pediatric Dentist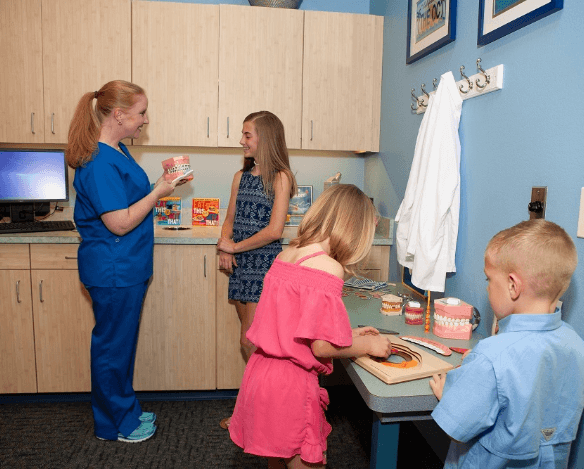 When you choose a dental specialist who is board-certified, you're not just paying for a title. Board-certified pediatric dentists go through intensive testing and training voluntarily in order to prove their knowledge and expertise in the field. When it's time for your child's appointment, you can rest knowing that they are truly receiving the best care out there. No matter what service it is that you need below, it's sure to be performed by those who are in the top of their field.