About Our Pediatric Dental Office – Coppell, TX
Smiles That Grow With Them
Dr. Rozas opened her dental office in 1998, and with over two decades of experience, she has put together a professional team that loves children, and she has established a reputation as being the best amongst her peers and within the community. Exceptional service, compassionate team members, clear communication with parents about oral assessments, treatment needs, and goals with a conservative approach are just some of their attributes.
Each child is unique, and we know that the mouth is just one part of the body. It is our goal that your child not only has a healthy smile but that we address their overall well-being. Dr. Rozas works closely with healthcare providers such as pediatricians, ENT's, orthodontists, oral surgeons, and therapists to ensure that your child's oral health is part of their overall health wellness plan.
Honest & Trustworthy Pediatric Dentistry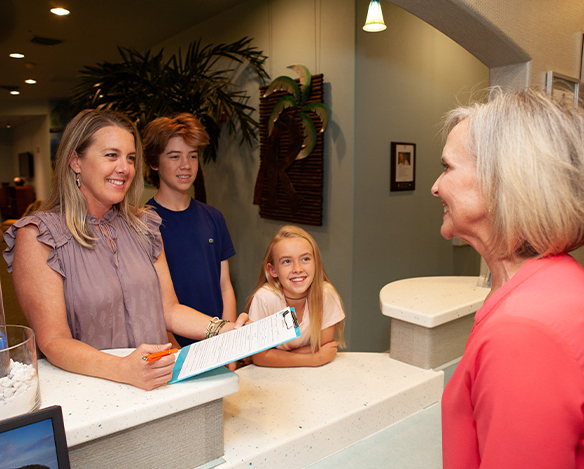 Parents and children can feel safe and confident about the care your child will receive at our dental office. It is important to us that you have a clear understanding of your child's oral health and that all your questions are answered. Our dental team will take the time to explain any issues and present you with the best options for your child. We are here to work with you in establishing a dental home that will serve your child as they grow.
A Compassionate Team Focused on Kids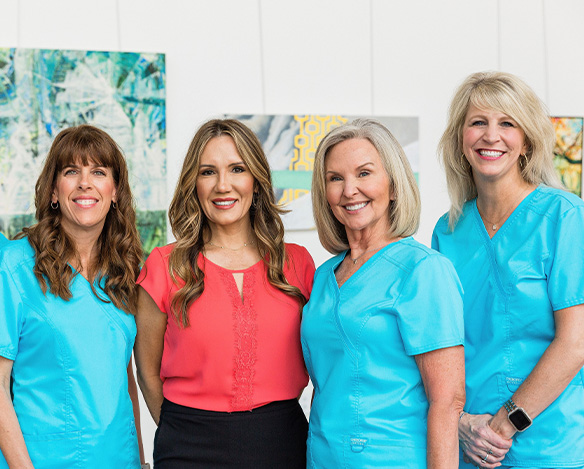 Many of our team members chose this career path not just because we love dentistry but also because we love working with children! We enjoy seeing their growing smiles just as much as you do, which is why our caring, dedicated team treats each child as if they were our own. As your child continues to develop and grow, we'll be there to help their smile along the way.
Comfortable & Fun Pediatric Dental Office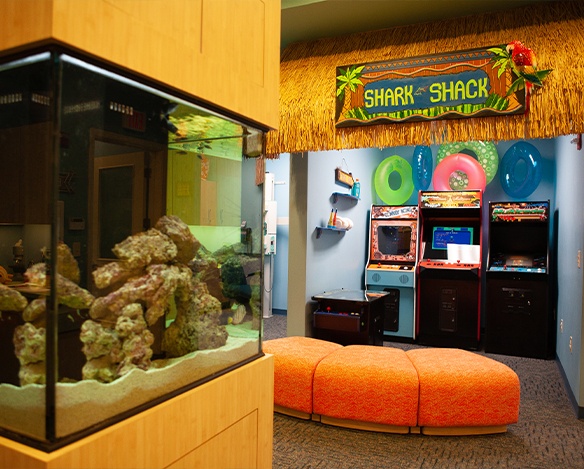 We want every patient to feel completely at ease when they come to visit us, and we've created a space where kids can truly relax and have fun. After all, what better place to take it easy than the beach! We're proud of our kid-friendly dental office, which brings a smile to our patients' faces. We also take the time to get to know your child individually and customize each visit according to their needs and personality.
From the moment, you step in our dental office, you'll notice the relaxing beach décor and child-friendly environment. We have movies to entertain the kids as well as an arcade, while mom and dad catch up on emails with our complimentary Wi-Fi.
Why Choose Board-Certified Pediatric Dentistry?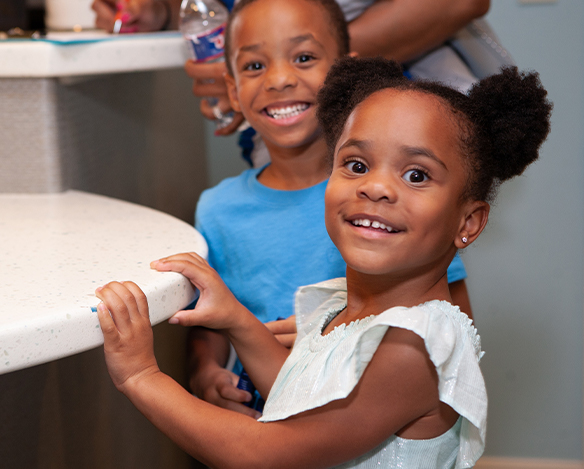 Pediatric dentists are the best resource for oral health care needs of infants, children and those with special needs. A pediatric dentist has an extra two to three years of training after dental school, and is dedicated to the oral health of children from newborns through the teen years. Board certification is an additional process of vigorous testing and certification beyond pediatric dental residency. Once a pediatric dentist is board certified, they are considered a Diplomate and will adhere to strict continuing education criteria and a recertification process.
Meet Our Board-Certified Dentists
Serving Coppell & Beyond
At our Coppell dental office, we love reaching out to the community and making it a better, healthier place for children. As a team, we participate in serving others either through education or philanthropy that needs assistance. We regularly visit local public and private schools to teach kids about dental health with our mascot, Sammy the Shark. We're also active in the Irving, Valley Ranch, and Lewisville areas, and our team is always looking for ways to be involved with the community. If you know of a cause, event, or organization that we should contribute to, just tell our team about it!