Dental Education & Learning – Coppell, TX
Making Dental Care Fun and Educational
Here, we believe that dental health doesn't have to be boring! In fact, we're all about getting our patients excited about it in various ways. Sammy the Shark, our fun mascot and friend, helps us teach our young patients the importance of a healthy smile both in local schools and right here in our Coppell pediatric dental office, and we have many activities that make dental health interesting for everyone.
Sammy the Shark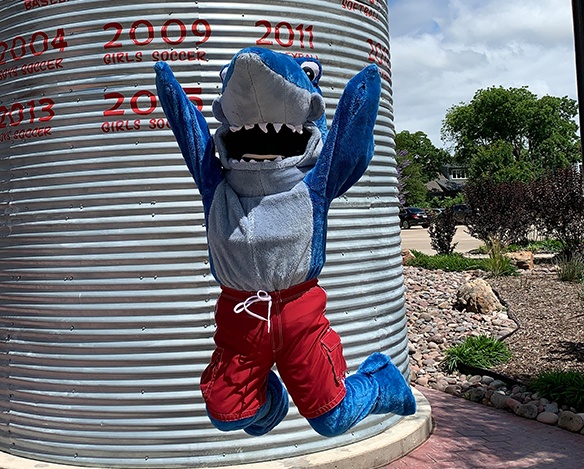 Sammy the Shark is not only a good friend of Dr. Rozas', but he is also the dental office mascot. While Sammy is not swimming in the sea or at the Dallas Aquarium, he enjoys teaching children how to take care of their teeth. His favorite pastime is working with Dr. Rozas' staff and putting on fun-filled educational programs all over Coppell and the surrounding cities. Sammy has even been known to show up at Dr. Rozas' Cash for candy drives, parades, and community events. Sammy's got a smile that he is proud to show!
The Learning Lab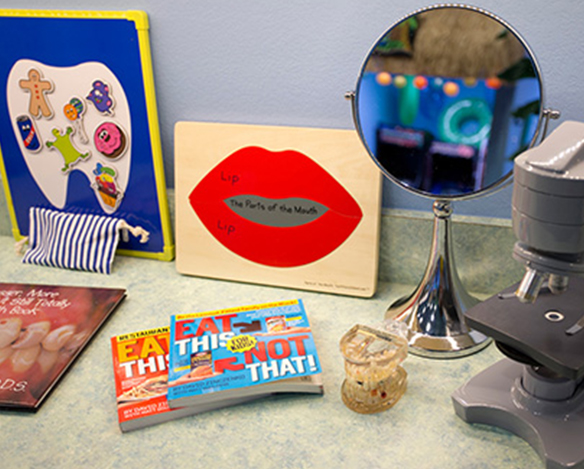 In The Learning Lab, your child gets to enjoy hands-on discovery about dental health. They can wear a lab coat, conduct experiments, look at X-rays, use a microscope to look at bacteria, learn about the parts of a tooth, and understand how food and drink choices can impact their teeth. These fun activities are always changing and can help your child develop skills that inspire a lifetime of healthy dental habits.
School Programs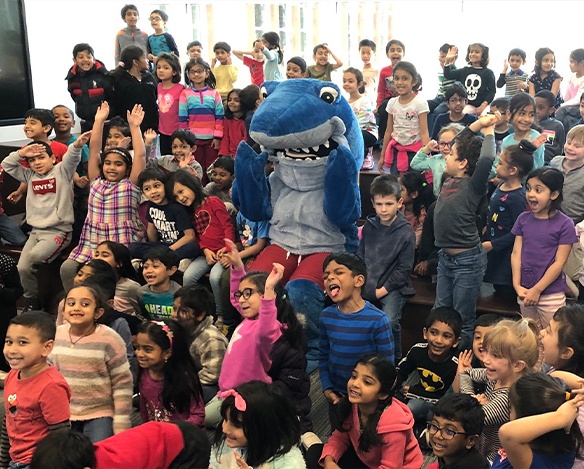 We love being able to visit our special patients and many more kids right in their classrooms! Our dentists, our team members, and even Sammy the Shark himself often pop by local schools throughout the Coppell community for fun-filled presentations that are also very educational about the importance of oral health. We do our best to answer questions and leave the children we see with plenty of new reasons to smile brightly from ear to ear.
Cash for Candy / Food for Families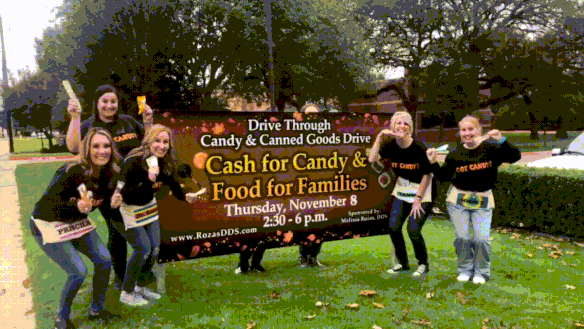 Did you know that 1 in 4 children regularly go hungry here in North Texas? Dr. Rozas is determined to lend a helping hand with our annual Cash for Candy & Food for Families event. In November, we welcome donations of Halloween candy, as well as canned goods for the North Texas Food Bank. Your child will receive a small amount of money in exchange for their donation, as well as the good feeling that their leftover treats are going to a great cause. We've had amazing success with this event in the past and look forward to hosting it for many, many more years to come. In 2019, we collected over 1,000 pounds of candy in just one week!
Monthly Contests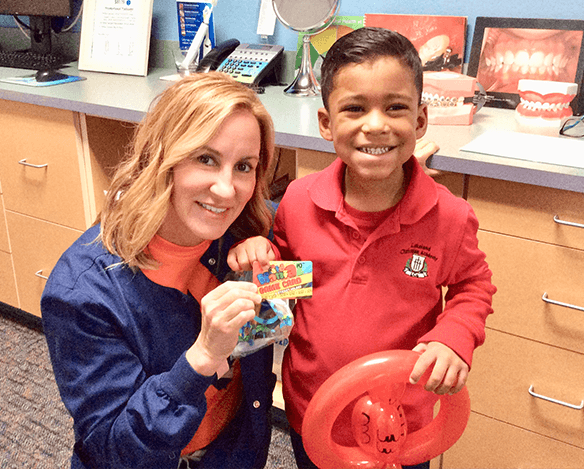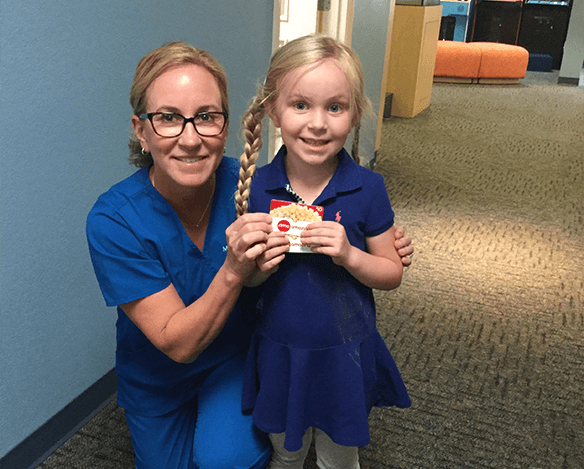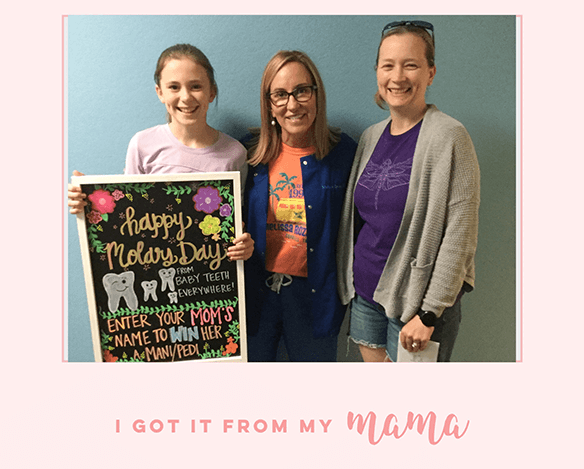 We want your child to feel rewarded for taking good care of their teeth. Every time your child visits us without a cavity, their name is entered into our monthly drawing. Prizes in the past have included iPods, earbuds, and gift cards just to name a few! It's just another way that we're creating smiles here in our dental office! Give our dental office a call to learn more about our monthly contests.