Tooth-Colored Fillings – Coppell, TX
Natural Restorations for Healthy, Complete Smiles
As a parent, you do your best to try and keep your children's teeth healthy and cavity-free. From making sure they brush twice a day for two minutes to observing their flossing technique, it might seem as if there is no way tooth decay can form. Unfortunately, some situations are out of your control that can cause them to develop cavities over time. Fortunately, this is where Dr. Rozas and her team can step in and treat these problem areas with tooth-colored fillings in Coppell. Using a colored-matched composite resin to fill in the holes, this safe and effective solution will blend in with the rest of their smile, helping them to feel more confident about their newly repaired teeth. Contact us today to learn if your child needs tooth-colored fillings from our Coppell, TX children's dentist.
Why Choose Dr. Melissa Rozas for Tooth-Colored Fillings?
Fast Procedure Completed in One Visit
Natural Restorations that Blend in Seamlessly
Trusted Professional with Years of Clinical Training & Experience
What Are Tooth-Colored Fillings?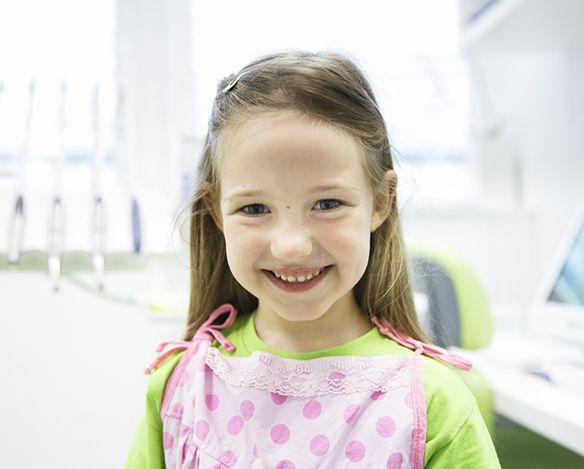 Tooth-colored fillings, also known as "resin fillings," are designed to restore decayed teeth plagued by cavities. When harmful plaque and acid breakdown the outer layer known as the tooth enamel, it can create a small hole (cavity). To keep it from growing and impacting the dentin layer or even the pulp, which is the nerve center of a tooth, Dr. Rozas can apply a tooth-colored filling.
Made up of composite resin, this malleable substance can be color-matched according to your child's natural tooth color. When put into place and shaped by Dr. Rozas, it will lay flat and blend in with the rest of your child's smile.
How Do Tooth-Colored Fillings Work?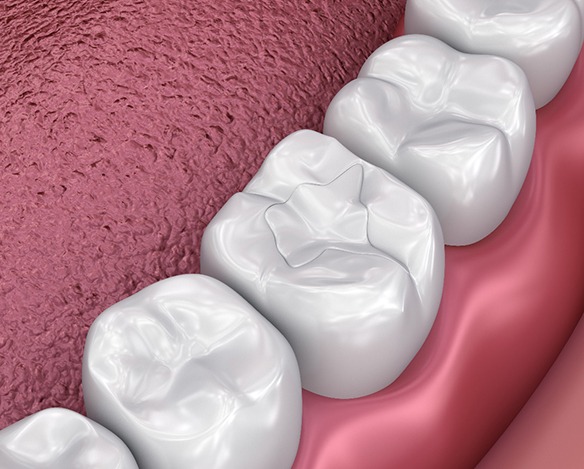 Should your child's pediatric dentist in Coppell suggest a tooth-colored filling, you can expect a fully restored smile in just one visit. These fillings work by bonding to your child's tooth and creating a tight seal, preventing future reinfection or damage.
Not only are these resin fillings durable, but they are also shaped and sculpted in such a way that others will never know your child had dental work to fill a cavity.
Dr. Rozas will administer a local anesthetic so your little one will feel no pain throughout the procedure. If necessary, she can also provide sedation dentistry to keep them comfortable and relaxed. After clearing away the decayed portions of the tooth, she will fill it with the color-matched resin and sculpt it into place before bonding it to the area.
Does My Child Need a Tooth-Colored Filling?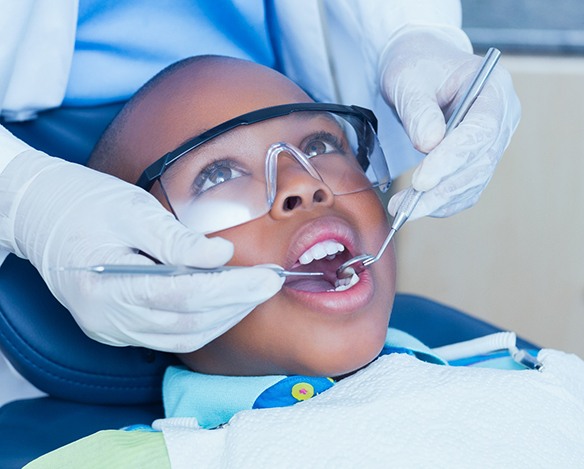 The only way to know if your child needs a tooth-colored filling is to schedule an appointment with Dr. Rozas. During this visit, she will examine their smile to check for signs of decay. If a cavity is present and the lesion is small, a tooth-colored filling will likely be recommended.
What Are the Benefits of Tooth-Colored Fillings?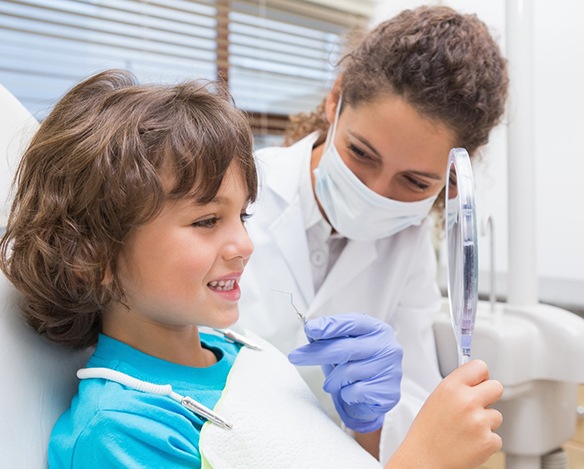 Unlike traditional amalgam fillings, tooth-colored restorations make it possible for your child to:
Enjoy a healthier smile that doesn't shine a spotlight on their dental work
Keep more of their natural tooth structure
Feel more confident in their smile
Enjoy their favorite hot and cold beverages because composite resin doesn't react to extreme temperatures as metal does
Maintain a healthier tooth because of the filling's durability and strong seal, keeping infection out
Quickly return to normal activity because the filling's placement only requires one visit to our dental office