Dental Crowns – Coppell, TX
Giving Young Smiles the Royal Treatment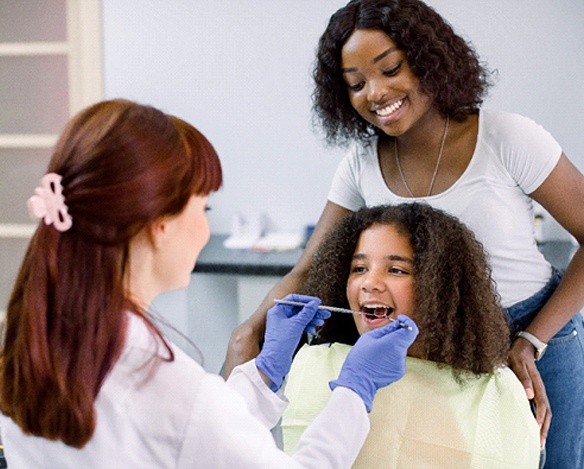 Children are prone to developing cavities and tooth decay. Whether it is their novice brushing and flossing skills or an unhealthy diet that is causing bacteria to grow and spread, cavities can arise at any age. Fortunately, Dr. Melissa Rozas and her team offer solutions that can readily protect and strengthen weakened teeth. With a customized stainless steel dental crown, we can provide your child with a strong defense against future reinfection while allowing them to maintain normal daily oral function. If you believe your child might benefit from dental crowns in our Coppell, TX pediatric dental office, contact us today to schedule an appointment.
Why Choose Dr. Melissa Rozas for Dental Crowns?
Trusted dental professional with years of advanced training
High-quality materials designed to meet every child's needs
Compassionate and caring dental team
What is a Dental Crown?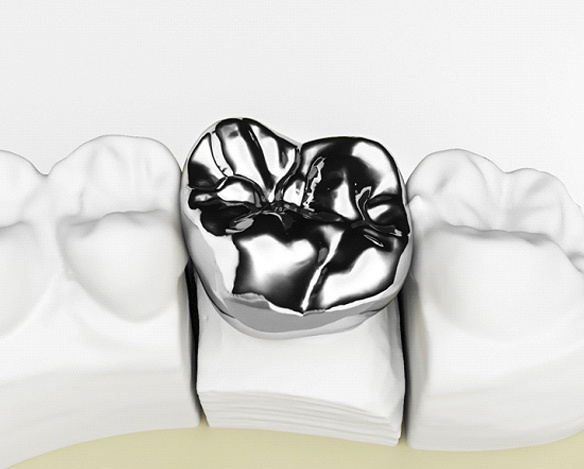 A dental crown is also known as a "cap," and its purpose is to fit over a severely decayed or damaged tooth and protect it from potential reinfection or harm. Bonded securely over the crown of the tooth, it helps to restore it to its natural shape and ensures improved functionality over time.
Oftentimes, a traditional filling is enough to treat a cavity; however, if the decay or damage is severe enough and extends beyond the initial enamel layer, the only way to address the problem is with a dental crown. While it may not sound necessary to treat a primary tooth, it is vital if you want to ensure the health and success of your child's permanent teeth. By placing a dental crown over a baby tooth, it has the potential to last until it's time for that particular tooth to fall out and be replaced by a permanent, adult tooth.
When bringing your child in to see Dr. Rozas, she will perform a thorough examination of their oral cavity to determine if the problem is severe enough to warrant a stainless-steel crown. If so, she will craft a personalized treatment plan that explains the step-by-step process as well as how much you can expect to spend on your child's necessary crown.
What is the Process for Getting a Dental Crown?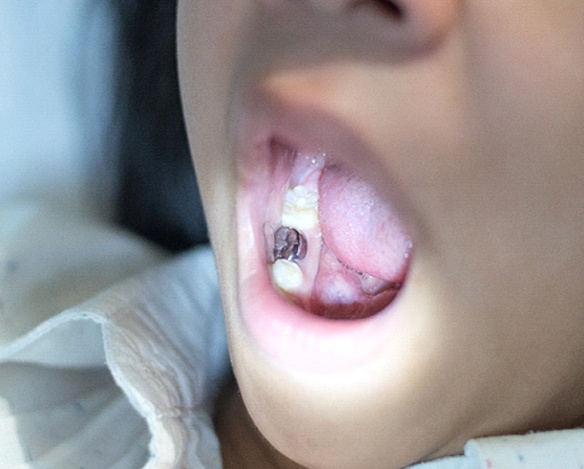 The American Academy of Pediatric Dentistry (AAPD) recommends that young children with decayed or damaged teeth receive a stainless steel crown because of its durable structure and ability to safeguard young smiles.
When you and your child arrive at our dental office, we will administer local anesthesia to numb the tooth and the area surrounding it. If necessary, we may also be able to provide sedation should your child need it. Placing a dental dam to isolate the tooth in question, Dr. Rozas will clean out the tooth and remove any decayed or damaged parts of the tooth structure. She will then shape and "prep" the tooth before taking impressions that will be used as a blueprint for lab technicians to use when crafting a customized crown. Your child will then be fitted with a temporary crown that they will be expected to wear until the finalized restoration is ready for placement.
If the problem tooth is a molar or premolar, a stainless steel crown will be created; however, if it is a more visible tooth toward the front of their smile, it is possible for us to have a stainless steel crown created with a white resin facing so it will blend in nicely with the rest of their smile. After a few weeks, you and your child will return to have the finalized crown put into place.