Advanced Pediatric Dental Services & Technology – Coppell, TX
Innovation for Brighter Smiles
Every day, we use some of dentistry's most innovative technology and techniques as we treat babies, toddlers, children, and teens. These advancements make our patients' experience much more efficient, more effective, and certainly more comfortable. Interested in learning more? Just keep reading the information below! And if you have any questions about our dental office or our technology, feel free to contact us and ask. We'll be happy to help however we can.
Committed to State-of-the-Art & Comfortable Dental Experiences
Digital X-rays with Minimal Radiation Exposure
Intraoral Camera to Enhance Exams & Treatments
Soft-Tissue Laser Dentistry Treatments with Our Light Scalpel
Intraoral Cameras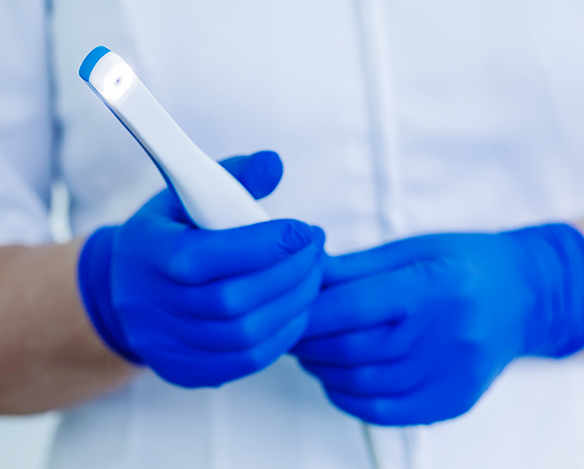 We believe in being completely transparent about the health of your child's smile. When we find a problem, we want to show you exactly what we see, and many times we accomplish that with intraoral cameras. These small devices allow us to display real-time footage of the inside of their mouth onscreen so that you can understand our recommendations and make the best decisions about your child's dental healthcare.
All-Digital X-Rays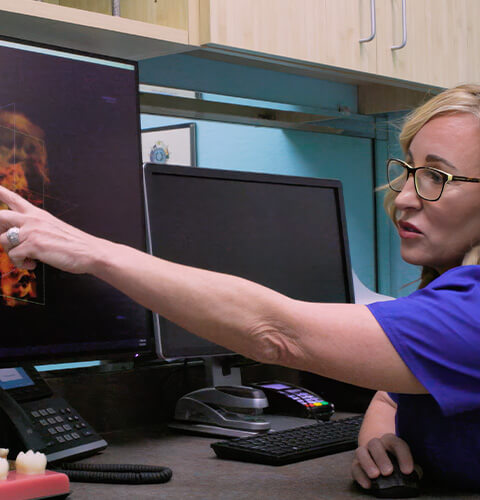 As your child grows, we keep an eye out for dental issues that aren't easily visible to the naked eye with digital X-rays. These enable us to examine oral structures beneath the surface and anticipate potential problems in the future. Plus, our digital technology makes these images available right away for our dentists' review and involves much less radiation than traditional X-rays, so you can have more peace of mind.
CO2 Light Scalpel Laser Dentistry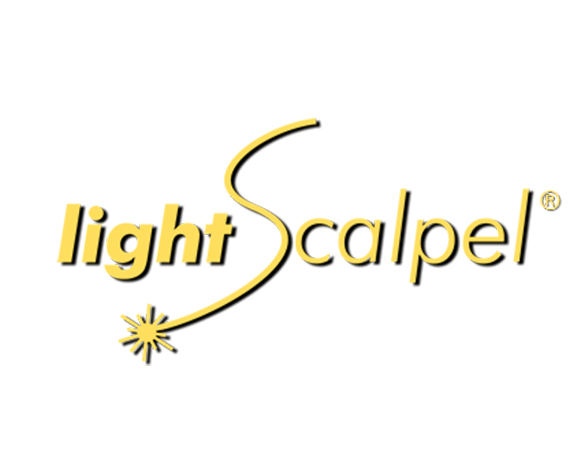 We use our CO2 light scalpel laser, called the Light Scalpel to release upper lip frenums, lingual (or tongue-ties) frenums, as well as removing excess soft tissue around orthodontic brackets and incoming molars. Frenectomies and gingival procedures are now much faster and involve much less discomfort and quicker healing for the patient.
Nitrous Oxide Sedation Dentistry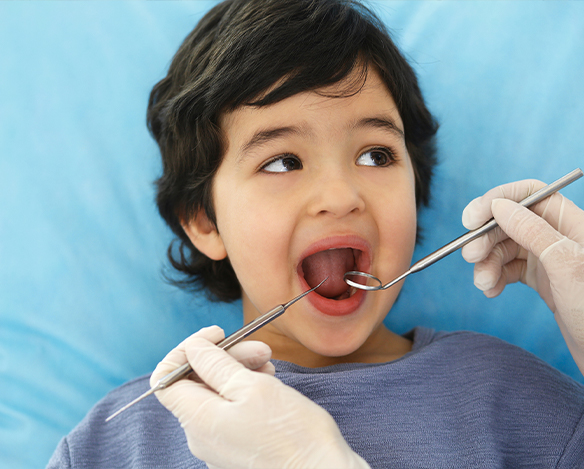 Nitrous Oxide is a safe and effective means of managing anxiety during a dental procedure. Our pediatric dentists and staff are certified and trained in the use of nitrous oxide. Your child is awake and alert during its use, and their vital signs will be taken before and after its use. Nitrous oxide has many benefits and if recommended by our dentists, they will review any special considerations needed and answer any questions you may have.
Teeth Whitening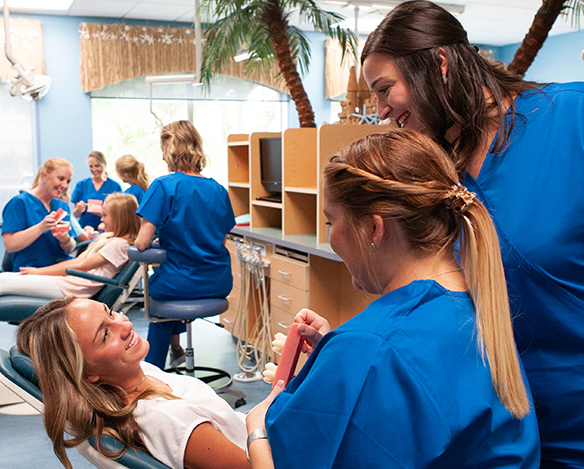 Whether due to their diet, medications, or genetics, some children and teens can struggle with stained or discolored teeth from an early age. Their confidence can suffer as a result. Instead of trying to use store-bought solutions, turn to our team. We'll provide convenient at-home kits that can lift deep-set stains and give your child a brilliant smile they can be proud to show off. Please note that these kits can take up to two weeks to reach final results.