Pulp Therapy – Coppell, TX
Repairing Smiles for a Lifetime of Better Oral Health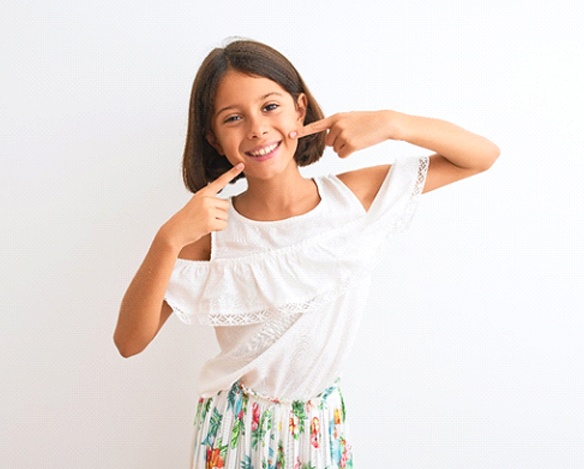 Is your child complaining of increased tooth pain? Does it appear to be more than a regular toothache that is causing major discomfort? If so, you need a kid's emergency dentist who can help. Dr. Melissa Rozas and her team in Coppell, TX, are here to provide the immediate care your child needs. If an infection is present deep within the tooth, Dr. Rozas may recommend pulp therapy. Also referred to as a root canal, this will eliminate the infection by removing the pulp and giving your child better oral health in the process. We know the process might sound unnerving but fortunately, our team can provide sedation dentistry to ensure your little one remains comfortable and pain-free throughout the process. To learn more about pulp therapy in Coppell, TX and how it can help your child, contact our dental office today!
Why Choose Dr. Melissa Rozas for Pulp Therapy?
Board-Certified Pediatric Dentist with Years of Experience
Advanced, Modern Technology for Increased Patient Comfort
Customized Restorations to Create Seamless Smiles
What is Pulp?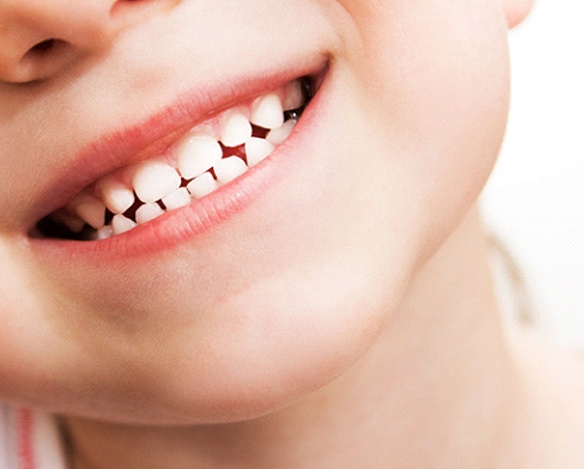 When thinking about the inner make-up of a tooth, the pulp is the sensitive nerve that is located at the center of the tooth. Should your child experience severe decay or damage from an injury, the interior of the tooth can become infected and result in intense pain and discomfort. To address this issue, Dr. Rozas and her team will administer pulp therapy.
By removing the infected areas of the tooth and applying a customized dental crown over the weakened tooth, your child will not only notice a dramatic difference in the way they feel, but they will also have a smile that is healthier and more beautiful in the process.
Does My Child Need Pulp Therapy?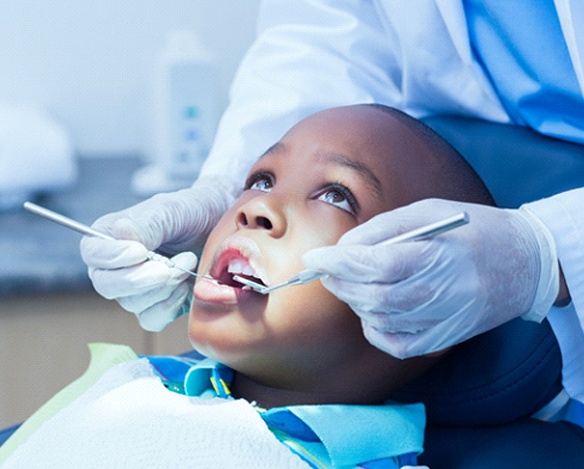 Not all children who complain of a toothache or serious tooth pain require pulp therapy. Oftentimes, it is something milder or more minor that is causing the discomfort and can be easily remedied with over-the-counter medication or a less invasive procedure (i.e. dental filling)
However, if your little one is experiencing any of the following symptoms, they will likely need pulp therapy:
Unexpected loosening of the tooth
Unexplained, consistent pain
Swelling around the affected tooth
Redness around the tooth in question
Pain that occurs throughout the night
Sensitivity to warm or cold foods or beverages
How is it Treated?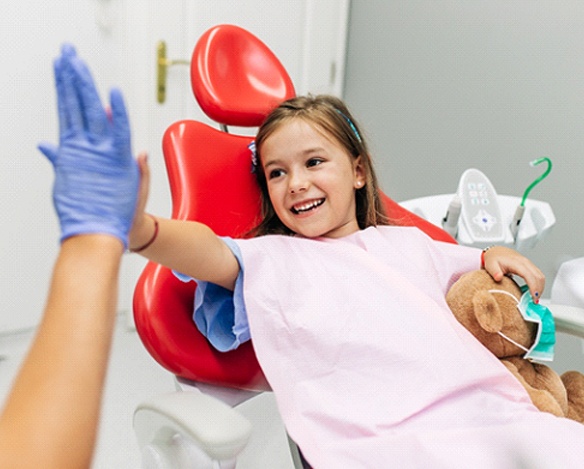 Dr. Rozas will perform a pulpotomy after completing a full examination of your child's oral cavity. By taking digital X-Rays and looking at the problem area, she will have a better understanding of the issue and its severity.
Before beginning the procedure, Dr. Rozas will administer local anesthesia to ensure your child is completely comfortable and fully at ease. From there, she will carefully create an opening within the top part of the crown and clean out the infected areas of the tooth, being mindful to leave unaffected areas untouched.
She will then fill the tooth with composite resin to seal it off from further reinfection or damage. A custom-made dental crown will be created and placed on top of the weakened tooth. This will allow it to regain its strength while protecting it from anything that could cause damage.