The Importance of Baby Teeth – Coppell, TX
Safeguarding Their Smile for a Healthier Future
Ever wonder why there is such a strong emphasis put on baby teeth in Coppell? If you're like many parents, you might assume these primary teeth are all that important because they eventually fall out. What you might not realize is your child's first set of pearly whites can set the stage for a positive or negative experience when their permanent teeth erupt. Before you shrug off regular dental checkups and visits for your little one, take a few moments to review the following information and learn more about the importance of baby teeth in Coppell, TX.
How are Baby Teeth Important?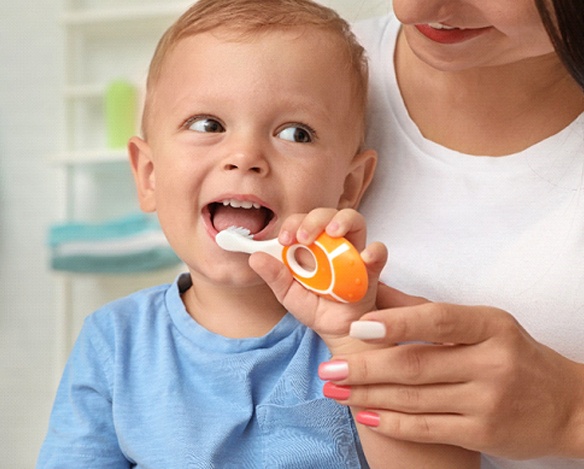 Baby teeth, which are also known as primary teeth, are crucial to ensuring your child maintains optimal oral health for the long run. Not only are they necessary for chewing and eating, but they make it possible for your little one to speak clearly and avoid any potential impediments or issues along the way.
Some of the reasons these teeth are so important to your child's overall health and wellbeing include:
Proper jaw development and the ability to chew: By chewing, your child can process the food they consume more easily. Not to mention, the continued movement of the jaw when chewing ensures it along with nearby facial muscles develops correctly.
Improved nutrition: Many of the healthy foods your child should be eating require chewing. If for some reason they experience any pain early on because of dental cavities, they may be less likely to eat raw fruits and vegetables, both of which make up a nutrient-rich diet.
Greater self-esteem: Although your little one isn't experiencing the same pressures as a high-school student, they can still feel self-conscious if their smile is unhealthy. By ensuring their teeth are fully intact and free of decay, it will give them greater confidence when conversing with friends and family.
Placeholders for Adult Teeth: If you look at an X-Ray of a young child's smile, you will see there are permanent teeth below their baby teeth just waiting to erupt. Ensuring these initial teeth remain free of decay and are in perfect alignment will allow these adult teeth to move into place without any problems when it's time.
Ensure Speech Development: Because your child's baby teeth play a pivotal role in how they speak, it's important that they are spaced out correctly to ensure all forms of speech are clear as your child grows.
Early Tooth Loss and Problems That Can Occur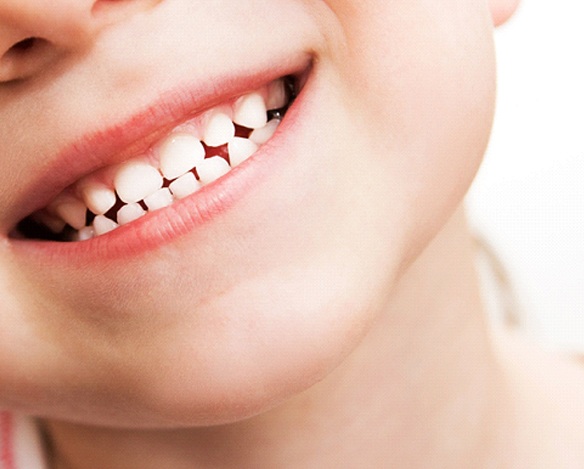 By the time your child reaches the age of 6, you can expect their baby teeth to start falling out. This process is usually not completed until they are between the ages of 10 and 13. Because each child is different, this timeline can vary.
But what if their baby teeth start falling out too soon? Does it make a difference? The answer is yes, and it can have a negative impact on their smile. Your child's baby teeth may fall out because of:
Tooth decay (dental cavities)
An abscess
Dental trauma (i.e. knocked-out tooth)
Medical conditions
Should your little one lose a tooth too soon, it is important that you contact us as soon as possible. Dr. Rozas and our team will evaluate your child's smile and determine if a space maintainer is necessary., These dental appliances are custom-made and put into place to prevent nearby healthy teeth from shifting. When a tooth is missing, these adjacent teeth will try to move to close up the gap. This can lead to serious orthodontic problems that will most certainly need to be addressed by an orthodontist. It can also make it more difficult for your child to effectively clean their teeth and reduce their risk of tooth decay and gum disease.
Why Visit Our Dental Office?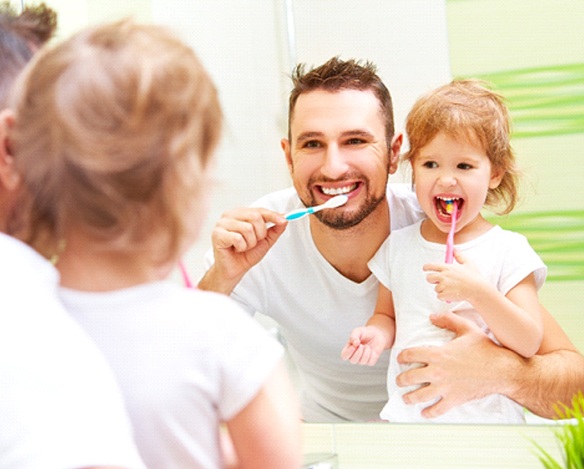 When choosing a pediatric dentist, we know you want someone with experience, training, and knowledge who can provide exceptional dentistry and offer expert advice when it comes to proper at-home oral hygiene.
Fortunately, by bringing your child to see Dr. Rozas or Dr. Compton, you can rest easy knowing your little one's oral health and development are in trusted and capable hands. A few of the reasons you should feel comfortable choosing us to care for your child's oral healthcare needs include:
We will monitor your child's tooth eruption, jaw and facial development, and bite alignment as they grow, detecting problems early on and avoiding more serious issues as they transition into childhood, adolescence, and eventually, adulthood.
We will provide a transparent and honest approach when it comes to explaining the type of care your child needs to ensure a healthier smile. We will answer all your questions and address your concerns to help you choose which method of treatment is right for your little one.
Our team will recommend ways to help your child forgo non-nutritive habits (i.e. thumb-sucking and pacifier use) that can negatively impact their smile.
We will create an environment that enables your child to become excited about their oral hygiene and taking better care of their teeth and gums at home.