CBCT Technology– Coppell, TX
Cone Beam Computed
Tomography Imaging
Our office has the newest technology in dental imaging, called Cone Beam Computed Tomography (CBCT). A single scan produces a wide variety of views and angles that can be manipulated to provide a more complete evaluation.
Your Child Deserves the Best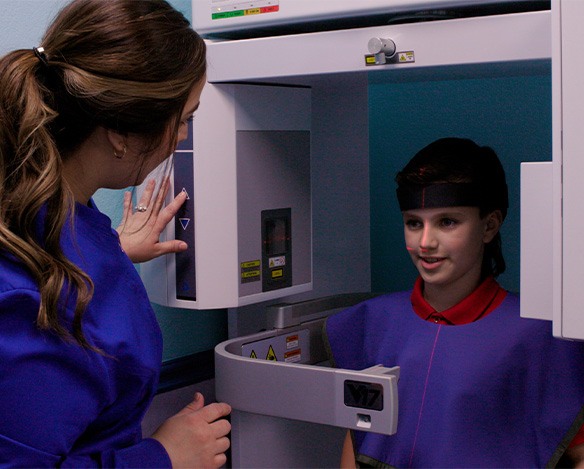 These 3D scans help us capture an image of your child's airway and the structures in it, such as tonsils, adenoids, sinus cavities, soft palate, hard palate, upper and lower jaws, and teeth. The focused x-ray beam reduces scatter radiation, resulting in better image quality.
We use this image along with your child's clinical exam and presenting symptoms to help us better understand your child's anatomy and airway. We can also use this scan to precisely locate an unerupted tooth or look at the exact position of teeth within the jaw bones.