CBCT Technology – Coppell, TX
A Closer Look Into Your Smile
Although digital X-rays are incredible tools for helping in the diagnosis of oral health problems, they don't always provide the highest degree of detail that can help dentists deliver care with precision. For this reason, our team at Melisssa Rozas DDS and Associates of Coppell utilizes the newest technology in dental imaging: a cone beam scanner. With a single scan from this device, we can easily produce a wide variety of views and angles of your little one's teeth so that we can perform a more complete evaluation of their oral health! Keep reading to learn more about what you can expect from CBCT technology.
What Is a Cone Beam Scanner?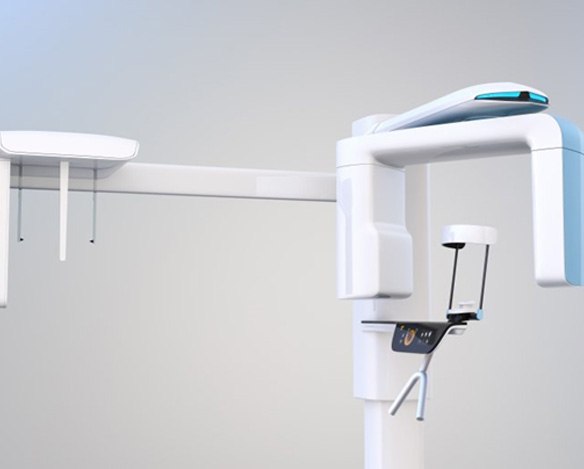 CBCT is an abbreviation for Cone Beam Computed Tomography. This device typically uses the same kind of radiation as traditional X-rays, but it's emitted in a cone-shaped beam, allowing it to capture more thorough, three-dimensional images of your child's smile. Not only can our dentists get a highly detailed look at your little one's pearly whites and jaw, but the scanner can also reveal nerves, connective tissues, and your child's airway and the structures in it, such as tonsils, adenoids, sinus cavities, soft palate, hard palate, and their upper and lower jaws—most of the small components that we otherwise wouldn't be able to capture with a regular X-ray.
We can also adjust the kind of image the device takes, such as panoramic and cephalometric (lateral). The best part: the focused x-ray beam reduces scatter radiation, resulting in better image quality and providing a safer procedure for both your child and their dentist.
What Is It Used For?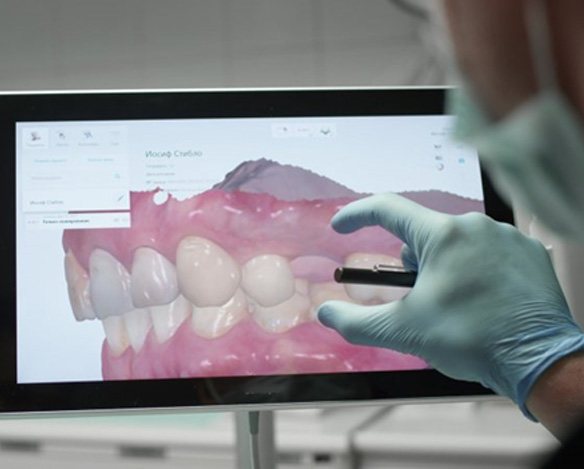 In most cases, a cone beam scanner can be utilized for a wide variety of reasons and is typically performed along with your child's clinical exam to help us better understand your child's anatomy and airway. We can also use this scan to precisely locate an unerupted tooth or look at the exact position of teeth within the jaw bones, which can end up maximizing treatment success and reducing potential errors. If your child is experiencing a toothache that might require pulp therapy, we can use the cone beam scanner to diagnose the exact reason for their discomfort and plan accordingly.
What Can You Expect During a Scan?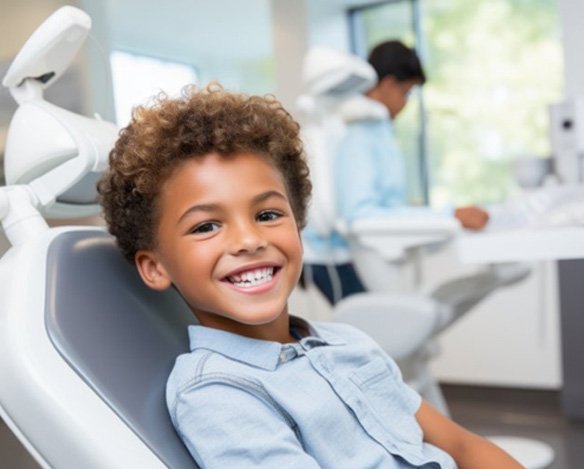 Before performing the CBCT scan, our team will likely ask that your little one not have any jewelry that could possibly interfere with the image results. We'll then direct them on how to position themselves in the machine and encourage them to remain still while the device works. Fortunately, the scanner is usually quick and will only take around a few seconds to about a minute to complete. You also won't have to worry about any invasive steps, and your child will be pain-free throughout the process.