What is a Pediatric Dentist? – Coppell, TX
Our Commitment to Your Child's Smile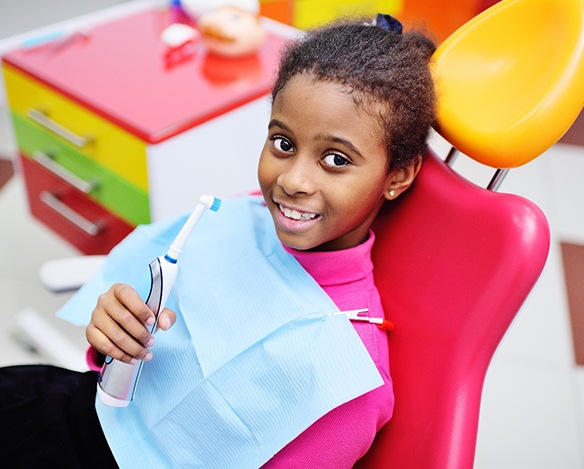 Whether you have an infant, toddler, school-aged child, or teenager, their teeth and gums have different needs than an adult. To ensure their smile grows and develops as it should, it is best to seek the professional help of a pediatric dentist in Coppell. Dr. Melissa Rozas and her team of experts are all board-certified pediatric dentists who work closely with specialists and healthcare professionals in the area to ensure your child's oral health remains in optimal condition.
Below you will find additional information further explaining why it's best for your child to see a pediatric dentist versus a general dentist and why you should entrust their smile to Dr. Rozas and her outstanding team. Contact us to schedule an appointment.
What is the Difference Between a Pediatric Dentist and a General Dentist?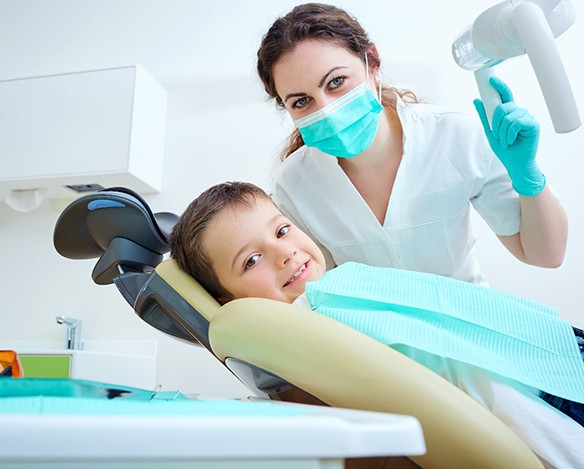 Does your general dentist offer available services to patients of all ages? Do they claim to be a children's dentist? If so, that is great, but there are likely questions or concerns you will have along the way that only a pediatric dentist can truly answer. To better understand why it's best to seek the help of a pediatric dentist versus a general dentist, here are a few reasons:
Specialization in Pediatrics – While Dr. Rozas and Dr. Compton all have their dental degrees, they also have advanced specialty training in pediatric dentistry. Completing residencies in the specialized field, they are all board-certified to provide treatment to infants, toddlers, children, and teenagers. This additional education and training make it possible for them to focus more on the growth and development of young smiles.
Solely Focused on Children – Unlike a general dentist who offers comprehensive care to both children and adults, Dr. Rozas and her team only treat kids. This makes it possible to remain solely focused on young patients.
Available Services for Special Needs – Many pediatric dentists are equipped and trained to administer treatment to young children with special needs. Whether it is a mental or physical need, we can offer unique assistance combined with a compassionate and gentle approach.
All About Fun – It's highly unlikely that you will walk into a general dentist's office and find kid-friendly activities. From games and books to an aquarium and movies, our dental office offers a fun and exciting environment for all kids.
Why Dr. Melissa Rozas and Her Team Are the Best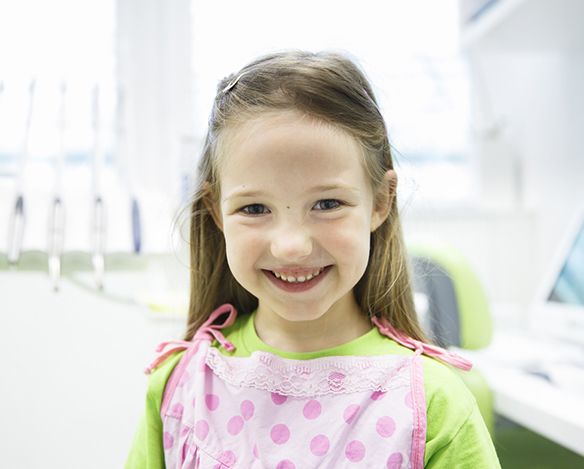 When trying to choose the right pediatric dentist for your little one, it can take lots of time researching and testing out different ones. You want an individual or a team of experts who not only provide extensive services that don't require traveling from one dental office to another for a referral, but you also want someone compassionate and patient. After all, children are more restless, yet inquisitive than adults.
If you want a few reasons why you should choose Dr. Rozas and her team, take a look below:
Dr. Rozas and Dr. Compton are both board-certified pediatric dentists.
Rozas has been treating young smiles in Coppell since 1998 – that's more than 20 years!
They believe in continuing education and strive to familiarize themselves with the latest in pediatric dentistry as well as provide patients with modern technologies.
All are mothers who understand the questions and concerns that come with young smiles.
They believe in giving back to the community by teaching school-aged kids about dental health.
Their Coppell pediatric dental office is a place devoted to having fun and maintaining healthy smiles.