Nitrous Oxide Sedation Dentistry – Coppell, TX
Calming Solution for Nervous Patients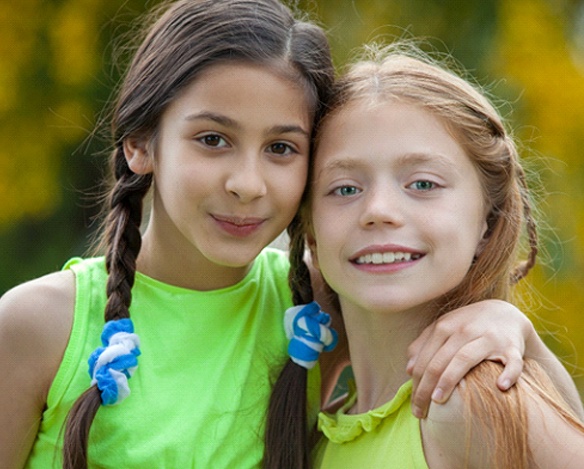 If you have a child who is scared to visit the dentist's office, you're not alone. Many parents struggle when it comes to keeping dental appointments for their little ones, especially when fear is the leading factor. Dr. Melissa Rozas and her team fully understand the challenge parents face and are here to ensure your child does not have a negative experience. With the help of nitrous oxide sedation dentistry in Coppell, TX, Dr. Rozas can help your little one feel more comfortable and calmer throughout their visit. If you want to learn more about this unique method of sedation and how it can help your child, contact us today to schedule an appointment.
Why Choose Dr. Melissa Rozas for Nitrous Oxide Sedation Dentistry?
CPR-Certified Team Members
Board-Certified Pediatric Dentists Administering Sedation
Dental Insurance Welcome & Financing Available
What is Nitrous Oxide Sedation Dentistry?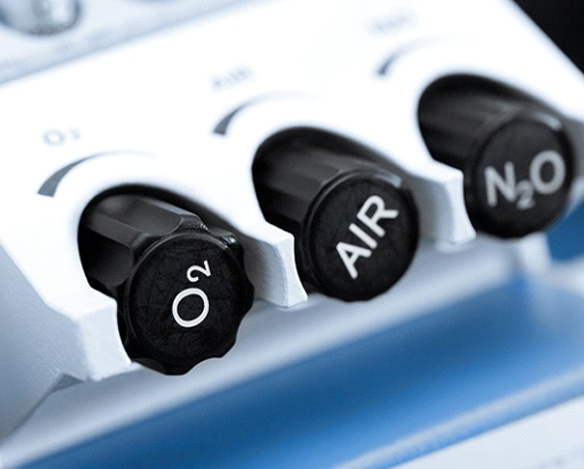 Nitrous oxide is the mildest form of sedation that is delivered as a colorless, odorless gas mixture of nitrous oxide and oxygen. Also referred to as laughing gas, it allows young patients to experience greater relaxation while visiting the dentist's office.
How Does Nitrous Oxide Dental Sedation Work?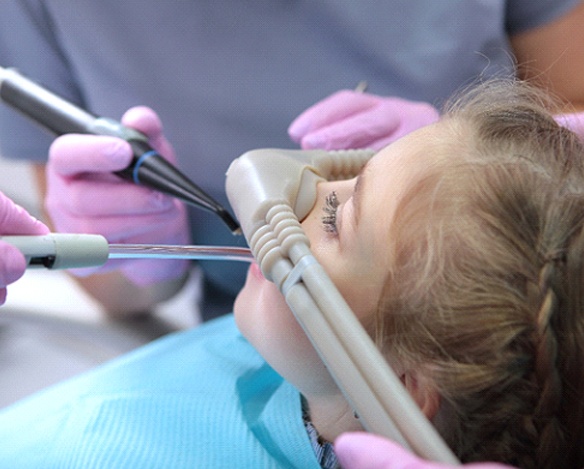 Administering nitrous oxide requires a pediatric dentist in Coppell to place a small mask over the child's nose, instructing them to inhale. Within minutes, the gas will cause the child to become more relaxed and comfortable. Some patients report feeling lightheaded or as if they are floating. They may even feel warm or appear to "fall asleep." The good news is that nitrous oxide will not render a child unconscious. Instead, they will remain fully conscious the entire time and be able to respond to cues from Dr. Rozas.
Once the treatment is complete, she will turn off the gas and the effects will immediately begin to dissipate. In only a few minutes, the child can leave with their guardian and resume normal activity without the fear of side effects.
What Are the Benefits of Nitrous Oxide Sedation Dentistry?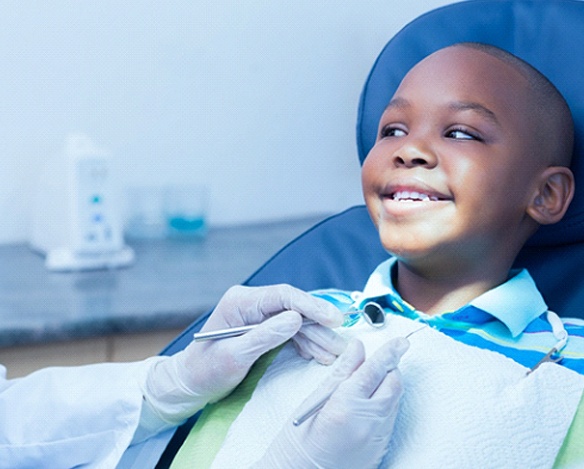 Although it may seem scary for a child to receive nitrous oxide, there are actually many great benefits, some of which include:
It lessens the fear a child might experience when visiting the dentist's office
It ensures Dr. Rozas can safely and effectively complete dental work
It can help to change the way a child views the dentist, placing these visits in a more positive light
It allows a child to receive necessary dental care that will help to minimize their risk for future problems
What Can You Expect Afterward?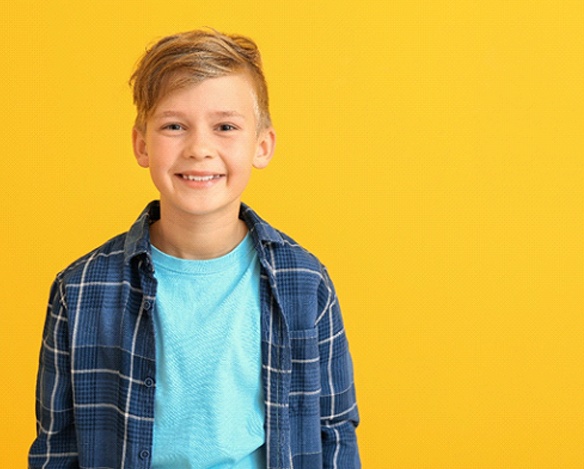 One of the greatest benefits of nitrous oxide is that it doesn't require a recovery phase at home. Unlike other, more complex methods of sedation, a child can resume regular activity immediately following their dental appointment.