Nightguards and Sportsguards – Coppell, TX
Customized Mouth Protection for Greater Peace of Mind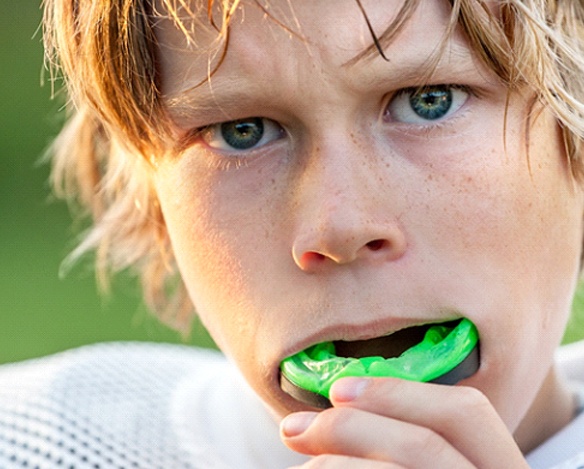 If your children enjoy playing sports, you likely feel a bit apprehensive watching them for fear they may get hurt. From football to volleyball to soccer or even track, all athletes can benefit from some form of body and mouth protection. Fortunately, Dr. Melissa Rozas and her team can offer a solution in the form of a sportsguard for teens. These custom-made oral devices create a barrier between your teenager's smile and anything that might harm it. But even if it's not sports that have you worried about the state of your child's smile, a customized nightguard can also be beneficial when addressing patients who suffer from bruxism (teeth grinding). To find out how you can get your child set up with custom nightguards and sportsguards from our Coppell, TX pediatric dentist, contact our dental office today.
Why Choose Dr. Melissa Rozas for Nightguards and Sportsguards?
Board-Certified Pediatric Dentists Available for Consultation and Treatment
Customized Oral Appliances to Ensure Comfort, Safety, and Effectiveness
Works with the Best Dental Labs to Produce High-Quality Oral Appliances
The Purpose of Nightguards and Sportsguards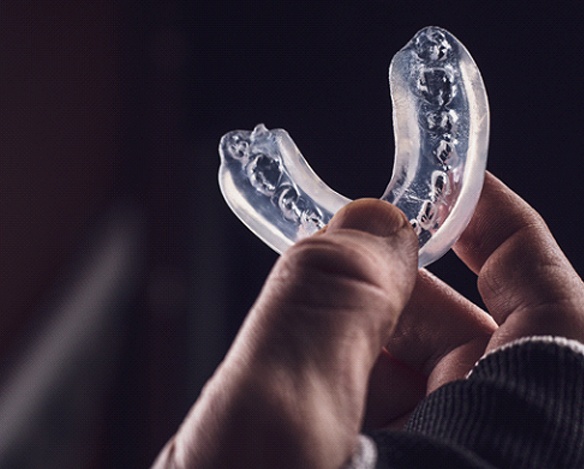 Whether your teen is battling the negative effects of bruxism (i.e. worn down teeth, chronic jaw pain) or needs better protection while on the field, court, or track, a custom-made nightguard or sportsguard will make a dramatic difference in their ability to maintain a healthy, beautiful smile.
Dr. Rozas and her team of professionals can discuss with you and your teen about specific needs and recommend which device is best.
Why a Nightguard?
Bruxism is a common problem among children, teenagers, and even adults. When teeth begin to grind and clench together, this can lead to a breakdown of the tooth enamel and increased pain within the jaw joints and facial muscles. This condition can develop for many reasons, some of which include:
Frequent stress
An abnormal bite
Missing or crooked teeth
Sleep apnea
Because bruxism is often associated with temporomandibular joint disorder (TMD), it is important that you contact us as soon as possible should you begin to notice that your teen is developing problems. If they complain about soreness or pain in their oral or facial structure, a customized nightguard will help to keep their top and bottom teeth from touching and cause both the joints and muscles within the jaw and face to relax.
Why a Sportsguard?
Whether it is a hard-hitting tackle, a volleyball to the face, or tripping over a hurdle on the track and landing face first, sports-related injuries are extremely common. To avoid dental emergencies and keep your son or daughter's teeth, gums, jaw, and other facial features intact, a custom-made sportsguard can be created for added protection.
These customized devices are made by technicians based on the specifications Dr. Rozas provides after your consultation. This will ensure the sportsguard fits comfortably and is effective at protecting their smile while engaging in physical activity.
How to Tell if Your Child is a Good Candidate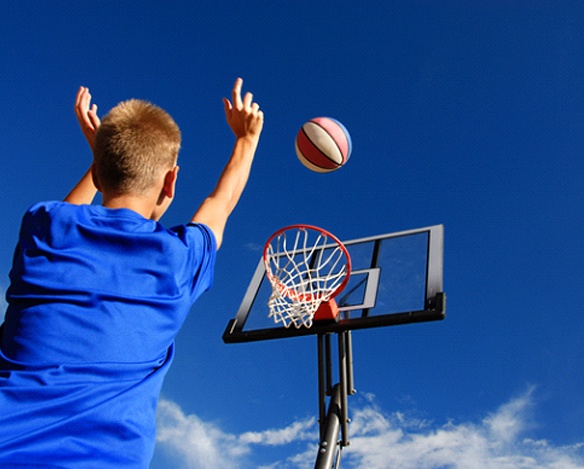 It's unlikely you'll find a child or teenager who isn't qualified to receive a nightguard or sportsguard. These oral devices are ideal for anyone who wants to play sports, is active outside, or who suffers from bruxism.
When determining whether your teen can receive one, Dr. Rozas will need to know if they are experiencing any of the following symptoms:
Regular, chronic headaches
Jaw pain or muscle fatigue that could be related to TMD
Sensitivity to cold foods or beverages
Excessive wear and tear of the teeth
Difficulty opening and closing the mouth
Lower jaw swelling
Tooth cracks or chips
Benefits of Protective Oral Appliances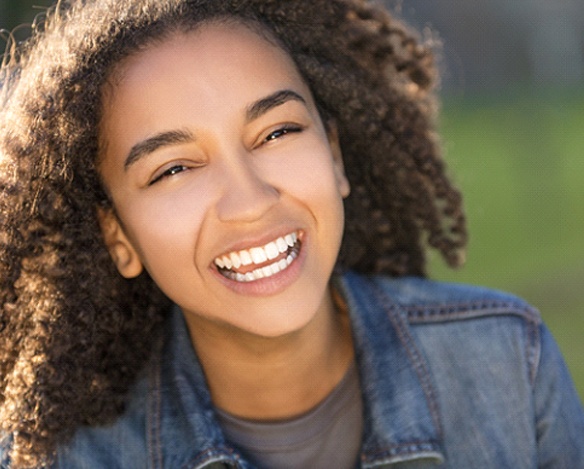 As a teenager, appearance is often "everything." When facing peers at school, a mouth full of chips, cracks, and broken or missing teeth is not desirable and can cause a dramatic drop in self-esteem. By allowing us to provide your teen with a form of protection that will keep their teeth, gums, and facial structure free of damage, this will prove beneficial in many ways, such as:
Avoiding multiple dental emergencies: Bruxism and sports-related injuries can lead to multiple visits to the dentist's office. When treating these common emergencies, it can often cost valuable time and money. A nightguard or sportsguard can decrease the chances of these visits.
Your teen keeping their natural teeth longer: By wearing one of these devices, your teen will enjoy a healthy, natural smile for a lifetime. However, if a knocked-out or infected tooth is not treated promptly, Dr. Rozas and her team will need to discuss options for replacement, as missing teeth can result in additional bone and tooth loss over time.
They help your teen to breathe easier: If sleep apnea is a concern, a custom-made nightguard or sportsguard can work to improve their breathing. Too often, over-the-counter mouthguards are bulky and can restrict airflow.